About-California.com
- an essential introduction
Conduire en Californie - En français

Best California art galleries

and museums
Interactive map key:
Pink
markers are free galleries,
blue
markers are galleries with an admission fee. Click markers to see what's where; gallery descriptions below.
California is a state that has generated vast fortunes
, or attracted men and women with them; and among those who have amassed these vast fortunes, some have been passionate art collectors.
The private residences of California's wealthiest citizens are home to fabulous collections of American and international art, much of it viewable only to the owners, their friends and visitors. Yet a lot of the American and World art that has been acquired by California collectors is today on public view in some of the great California art galleries and museums. Some of these great collections remain in private hands, others have been bequeathed to public museums and galleries or universities.
Below is the About-California.com selection of the finest art galleries in California, these being those with the best and most extensive collections of American, European or world art, or museums which display smaller collections but ones that are particularly significant in their field.
In addition to the top ten galleries listed below, California also has dozens more art galleries, with a particularly large number of smaller galleries specialised in modern and contemporary art.
The top ten art galleries in California
Photo top of page : Photoguy Text and all other photos © About-California.com or public domain.
Times and prices
Note that most galleries charge for admission, and that all are closed one day of the week.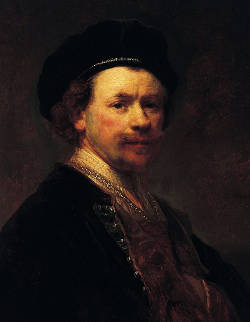 Rembrandt - self portrait in the Norton-Simon museum, Pasadena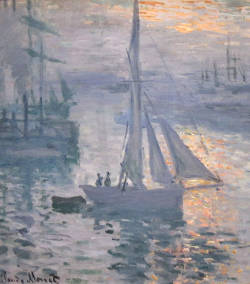 Monet - Sunrise. The Getty museum

California hotel finder...
Find accommodation at best online rates with Booking.com.
No booking fees, cancellation possible